Most of the Southeast Asian dishes would never be complete without the addition of a few healthy spoonfuls of tamarind sauce. For most of the Thai recipes, blocks of tamarind pulp are usually used, but before they are ready for the pot, there are some preparations they need to undergo for effective results.
Tamarind pulp is made from tamarind fruit whose husks have been removed and the remaining mass compressed tightly together. In most of the occasions, the pulp will not have any seeds, but there are a few times when you find seeds together with the pulp. The seeds will however not affect anything, and all you have to do is to remove them and proceed with the rest of the preparation process.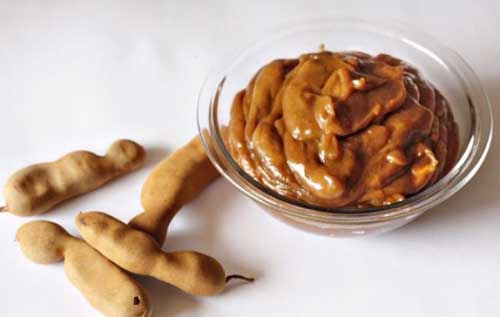 Where to Buy Tamarind Pulp
The surest place where you will never miss tamarind pulp is at Indian and Asian food stores. This is because tamarind is a core component of most of their recipes hence they will always have them in stock. Not just tamarind pulp alone, but other variations of the ingredient like tamarind puree and tamarind paste will also be present in such stores.
You will also find a number of online outlets selling tamarind pulp together with other cooking ingredients. Then finally, you can check out for tamarind pulp in your local supermarkets or convenience stores. You will have higher chances of finding it in such places if there is a large number of Asians and Indians living in your area.
How to Prepare Tamarind Pulp for Use
When you buy tamarind pulp, you will find it in blocks, and you can't use it in its present condition. You will have to cut just a small piece that you need to use then prep it before using in your recipe.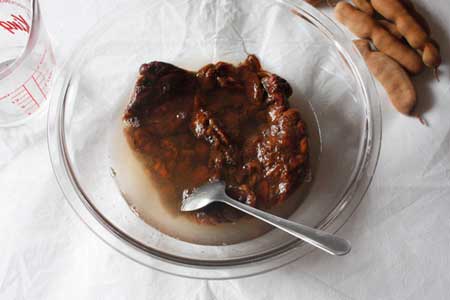 This is how to make the tamarind pulp ready for use-:
Cut a reasonable piece from the block of pulp and keep the rest safely. There is no exact formula on the size of the piece you need to cut. Simply use your intuition and the amount of food you need to cook as guidance.
Dip the tamarind pulp in a bowl of boiling water and let it sit there for twenty minutes while covering the top of the bowl to make it softer.
Drain off the water. Using your fingers, gently mash it against a fine meshed strainer. You can alternatively use a scapular or a small scrapper in mashing against the strainer. Being a fibrous fruit, this process helps to eliminate the fibers and leave you with very fine tamarind pulp. The pulp will go through the mesh while the fibers will stay behind.
Continue mashing until the whole block of pulp is over. What you should have in the end is a bowl of soft tamarind paste with the same consistency like that of apple sauce. The pulp will now be ready for use, and you can apply it directly to your dish or as directed in the recipe you are using.
Instead of throwing away the leftover fibers, you can soak them in hot water and add a little sugar for a refreshing drink of tamarind juice. But if you like the taste of straight tamarind, then you can drink the juice without adding any sugar or sweetener.
Get in Touch