Tamarind juice is a very popular drink in East Africa, where is believed to be the origin of the tamarind tree. However, with the spread of tamarind to other regions around the world such as Southeast Asia, India, Mexico, Pacific Islands and South America, the juice can now be found in such places as well. It is a deliciously tasting fruit juice with a characteristic sour taste which can be sweetened with the addition of sugar or honey to the juice.
Where to Find Tamarind Juice
The best place to find tamarind juice is at the specialty food stores selling Asian and Indian foods. However, you can also find the juice in supermarkets or retail stores dealing in international foods from all corners of the world. But you can also prepare the juice at home, with the benefit of having it more fresh and tailored to fit your particular tastes and preferences.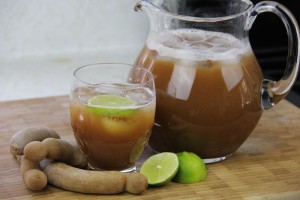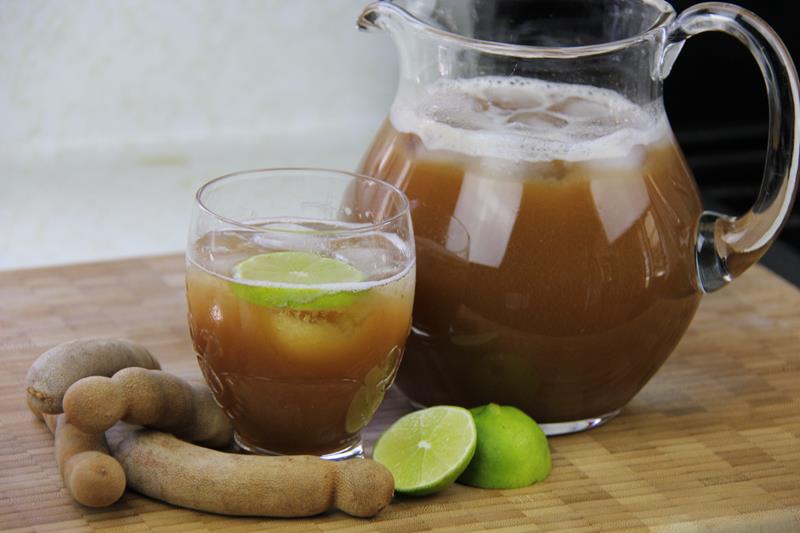 How to Prepare Tamarind Juice at Home
If you decide to prepare tamarind juice at home, you will be embarking on an interesting and rewarding exercise that will leave you with a fresh and nutritious fruit juice. The preparation of tamarind juice at home does not require a lot of things, and it is a fairly easy process which can be accomplished in a matter of minutes. Once done, it will be up to you if you want to take the juice right away or if you want to chill it in the freezer and take it later on. On the home preparation procedure, use the following directions-:
Using a teakettle, bring water to boiling point
Take an appropriate portion of tamarind pulp or tamarind fruits then place them in a heatproof baking dish or mixing bowl.
Poor the boiling water from the teakettle on the tamarind and stir the mixture using a spoon.
Add sugar or honey and continue stirring to make the pulp as soft as possible.
Cover the mixture and allow it to stand for several hours or leave it overnight.
Using a strainer or a clean cloth, strain the now soft tamarind so that you have the juice on one bowl and the unused pulp, fiber, and seeds left behind on the strainer or the piece of cloth.
Depending on your thickness preference, you can add more water to dilute and also more sugar or honey to sweeten it.
Chill the drink by placing in the refrigerator for several hours or serve it over ice.
You can introduce flavors to the juice by adding vanilla, cinnamon, or grated ginger as you wish.
Health Benefits of Tamarind Juice
Tamarind juice comes packed with lots of nutritional benefits. Remember, it is out of these benefits that tamarind has been widely used as a traditional medicine, and now you can get all these by simply taking freshly made tamarind juice. Here are just a few of the health benefits of tamarind juice-:
Rich source of antioxidants
To begin with, the juice is a rich source of antioxidants. Antioxidants help in protecting the body from the devastating effects of free radicals. They boost the overall health as well as the immune system to ensure that the body is well prepared to fend off any attacks by the free radicals.
Good for weight loss
Many people, especially those with type 2 diabetes usually need to lose a lot of weight to lower their blood sugar levels. Tamarind juice is very effective in the fight against weight gain. It also has certain chemicals which inhibit enzymes from storing fats in the body thus helping to reduce the instances of weight gain.
Stomach health
Due to the anti-inflammatory properties of tamarind, its juice can be used to treat inflammatory bowel conditions such as Cohn's disease and ulcerative colitis. Its sourness also helps in keeping stomach ulcers as well as stomach acids at bay.
Tamarind Juice and Diabetes
Tamarind juice has certain carb-blocking properties which help the body in absorbing carbohydrates. This helps the diabetic patients to lower the blood sugar levels after meals. This is why tamarind juice has been used for a long time as a traditional treatment for diabetes and lowering blood sugar levels. Additionally, the juice inhibits the oxidative damage usually experienced by the pancreas due to diabetes.
Tamarind Juice and Heart Health
Since the juice can prevent oxidation of cholesterol, it keeps the walls of the heart arteries clear by ensuring that no cholesterol sticks to them. As a result, this lowers the instances of high cholesterol levels as well as coronary heart diseases.
Tamarind Juice and Skin Health
Tamarind juice can be used as treatment for burns and in the prevention and cure of eczema. It can also be used to remediate the effects of scars caused by acne and chicken pox on the face as well as other parts of the body. This is not to forget that tamarind juice is rich in vitamin B, and vitamin C, all of which are responsible for removing dead skin cells for the good health of the skin.